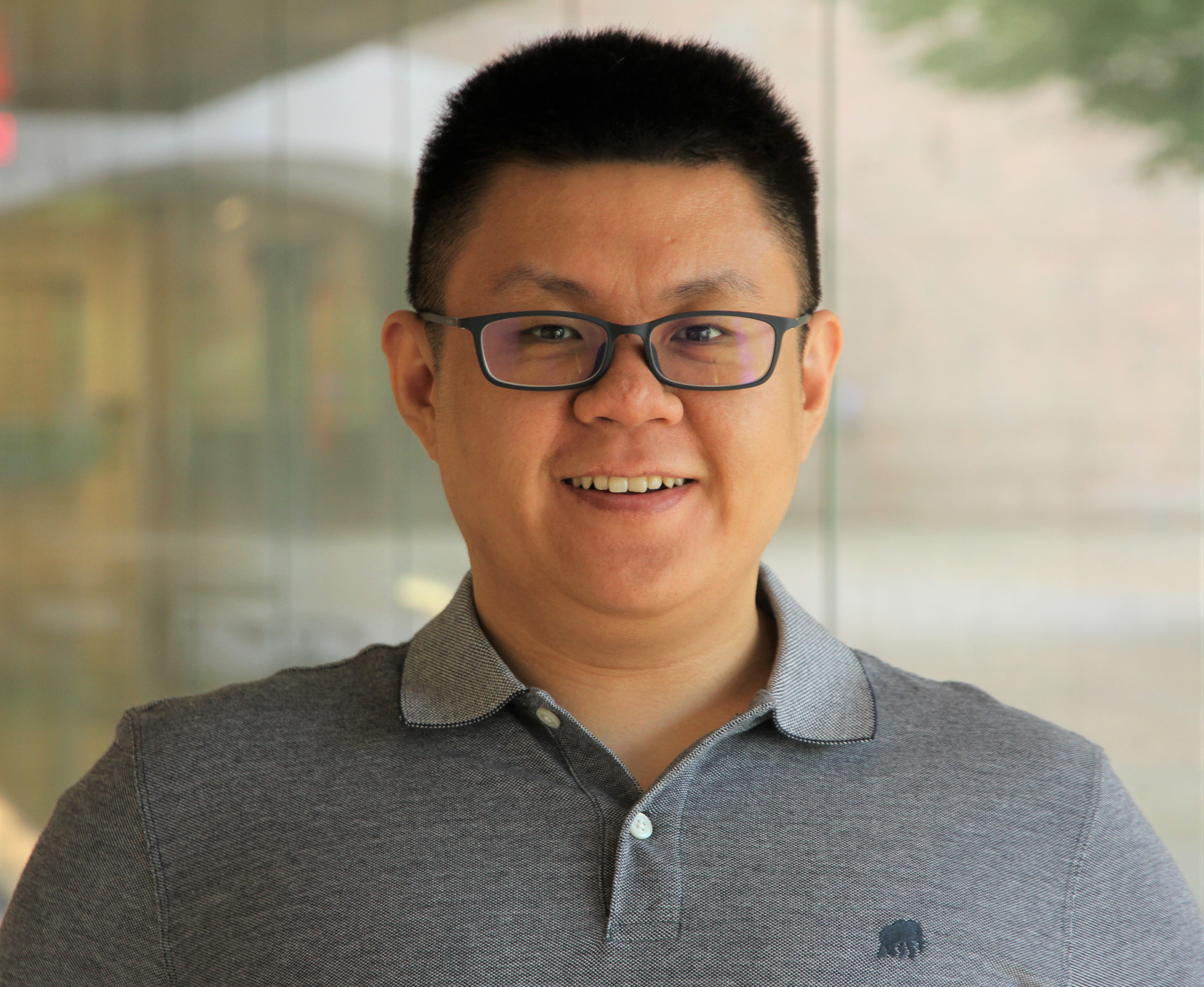 Ruikun Luo
Ph.D. student in Robotics, University of Michigan, Ann Arbor

Email, Google Scholar, Github, Linkedin
I'm now a 6th year Ph.D. student in Robotics Institute at University of Michigan, working with professor Xi Jessie Yang at the Interaction & Collaboration Research Lab (ICRL).
I received a B.E. in Mechanical Engineering and Automation from Tsinghua University in 2012 and a M.S. in Mechanical Engineering from Carnegie Mellon University in 2014, where I worked with professor Katia Sycara and professor Nilanjan Chakraborty. Prior to joining ICRL, I used to work with professor Dmitry Berenson at the ARM Lab.
My research interest lies in the intersection of machine learning, robotics and human factors. My current research interest is human robot/AI interaction/collaboration. My research goal is to study how to use machine learning to understand human, how robot makes decisions based on the interred behavior of human and how to make human understand robot/AI.
Research Projects
---
Mutually-Adaptive Shared Control between Human Operators and Autonomy in Ground Vehicles
Explainable AI: an Option-Centric Rationale Approach
Bring Robots to Art Museum
Human-Robot Collaboration in Shared Workspace
Publications (J: Journal C: Conference E: Extended Abstract W: Workshop *: Equal Contribution)
---
[J] R. Luo*, Y. Weng*, Y. Wang, P. Jayakumar, M. J. Brudnak, V. Paul, V. R. Desaraju, J. L. Stein, T. Ersal, X. J. Yang, A Workload Adaptive Haptic Shared Control Scheme for Semi-Autonomous Driving. in

Transactions On Human-Machine Systems

. [Under Review]
[J] R. Luo, N. Du, X. J. Yang, Enhancing Autonomy Transparency: an Option-centric Rationale Approach, in

International Journal of Human-Computer Interaction

2020. [Under Review]
[J] R. Luo, R. Hayne, D, Berenson, Unsupervised early prediction of human reaching for human–robot collaboration in shared workspaces, in

Autonomous Robots

2017. [PDF]
[J] J. Xu, S. Liu, A. Wan, B. Gao, Q. Yi, D. Zhao, R. Luo, K. Chen, An absolute phase technique for 3D profile measurement using four-step structured light pattern, in

Optics and Lasers in Engineering

2012.


[C] Y. Weng, R. Luo, P. Jayakumar, M. J. Brudnak, V. Paul, V. R. Desaraju, J. L. Stein, X. J. Yang, T. Ersal, Design and Human-in-the-Loop Evaluation of a Workload-Adaptive Haptic Shared Control Framework for Semi-Autonomous Driving. in

ACC

2020. [PDF]
[C] R. Luo*, Y. Wang*, Y. Weng, V. Paul, M. J. Brudnak, P. Jayakumar, M. Reed, J. L. Stein, T. Ersal, X. J. Yang, Toward Real-time Assessment of Workload: A Bayesian Inference Approach, in

HFES

2019. [PDF]
[C] R. Luo, N. Du, K. Y. Huang, X. J. Yang, Enhancing Transparency in Human-autonomy Teaming via the Option-centric Rationale Display, in

HFES

2019. [PDF]
[C] R. Hayne, R. Luo, D. Berenson, Considering avoidance and consistency in motion planning for human-robot manipulation in a shared workspace, in

ICRA

, 2016. [PDF]
[C] R. Luo, D, Berenson, A Framework for Unsupervised Online Human Reaching Motion Recognition and Early Prediction, in

IROS

2015. [PDF]
[C] R. Luo, N. Chakraborty, K. Sycara, Supervisory control for cost-effective redistribution of robotic swarms, in

SMC

, 2014. [PDF] (Best student paper finalist)


[E] R. Luo, J. Chu, X. J. Yang, Trust Dynamics in Human-AV (Automated Vehicle) Interaction. in

CHI LBW

, 2020. [PDF]


[W] R. Luo, S. Benge, N. Vasher, G. VanderVliet, J. Turner, M. Ghaffari, X. J. Yang, Toward an Interactive Robot Docent: Estimating Museum Visitors' Comfort Level with Art, in

RSS workshop

, 2019. [PDF]
[W] R. Luo, D. Berenson, Learning Controller Success Rate for an SE(2) Robot in Contact-Rich Environments, in

RSS workshop

, 2017. [PDF]
Service
---
Reviewer for ICRA, IROS, RAL, ACC, Humanoids

Mentoring
---
Yifan Wang (M.S. at UM EECS, now Ph.D. at UM EECS)
Jian Chu (M.S. at UT Austin ME, now Ph.D. at UT Austin ME)
Sabrina Benge (M.S. at UM EECS)
Aditya Ramesh (M.S. at UM EECS)
Jiaxi Zhou (B.S. at UM IOE)
Kevin Yiwei Huang (B.S. at UM IOE)
Mukai Wang (B.S. at UM IOE)
Awards
---
HFES 2019 Student Presenter Award
IROS 2015 NSF Travel Award
SMC 2014 Student Travel Award
SMC 2014 Best Student Paper Finalist
2014-2015 RBE Fellowship, WPI